Kitchen Storage Solutions
Storage is something that everyone is always craving more of, are we a nation or hoarders?
When it comes to kitchen storage rows of fitted wall cupboards may seem like the obviously solution, but as we are hailing the renaissance of the free-standing kitchen and the retro pantrywe had to come up with some stylish alternatives. If you have hidden your tinned goods and unsightly stash of pet food in your pantry, it's time to display your treasures and home made jams in pride of place.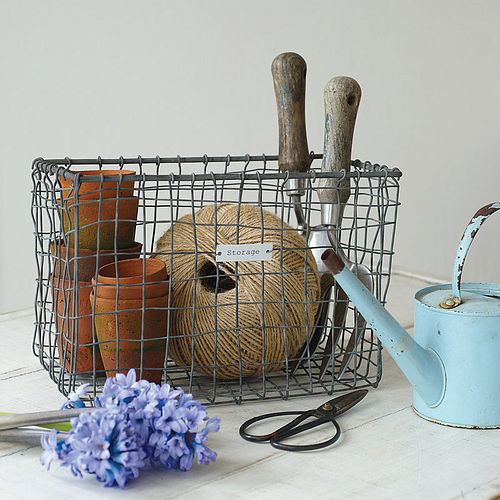 Country kitchens are ideal for rustic inspired peices that bring the out-doors into your home. We love this quirky basket from Not on the highstreet perfect for vegetables, magazines, anything really!
The traditonal Kitchen Maid is the perfect space saver and gives you easy access to pans when cooking, or even just a vintage insipred way to show of your favourite treasures.

If you fancy something quick and easy for even the smallest budget – I am considering these ones for my kitchen – thesy are the perfect way to use and re-use jars! These little sugar labels are a delight for only Rs-1000 from Not on the highstreet.
If you need storage for more than a couple of different types of sugar, these are the jars for you – stackable – they look great and you will always be able to find the pasta shells!
Perhaps these little storage solutions wont cut it and you need something on a larger scale, have one of our carpenters design you your very own storage unit that makes the most of an unused spcace in your kitchen, or maybe just a shelf to home those cute jars?
What ever the job post it here and a trusted tradesman will be round to help!